Dayton Accords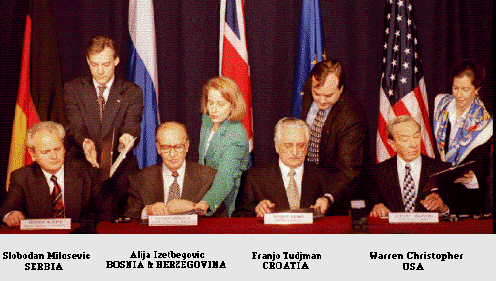 With a failed UN mission, the credibility of NATO waning, and facing a retreat of UN peacekeepers, President Clinton took the lead in August 1995 and launched a limited bombing campaign against Bosnian Serb positions. This, coupled with a Croatian offensive against the Croatian and Bosnian Serbs, forced Karadzic and Mladic to agree to peace negotiations commencing in Dayton, Ohio, in November 1995.
The outcome of Dayton gave the Bosnian Serbs 49% of Bosnian territory and established the Bosnian-Croat Federation to control the remaining 51%. The Bosnian Serbs were also obligated to cooperate with the International Criminal Tribunal and allow refugees to return to their homes. To this day, they have done neither. While no one criticizes the peace brought by Dayton, many recognize that it is unjust for allowing the Bosnian Serbs to control territory that they took through a brutal ethnic cleansing campaign.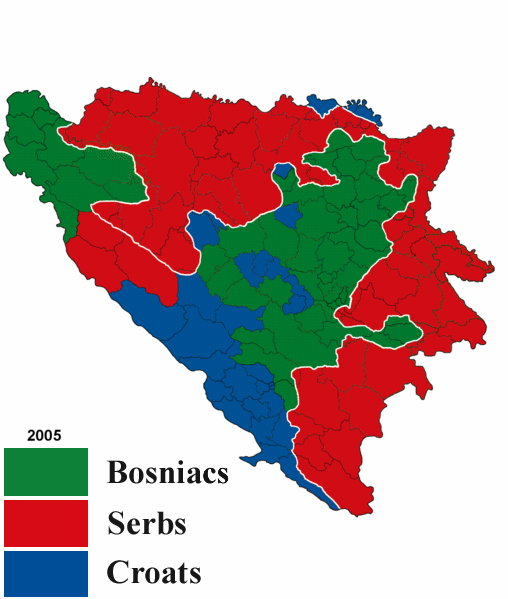 In addition, many commentators criticize the structure of the constitution created by the Dayton Agreement, which cements an ethnic divide. Among other measures, what was once the sovereign state of Bosnia Herzegovina is now divided into two entities, one Serbian and the other Bosnjak (Muslim) and Croatian. A non-functioning federal umbrella is headed by a three-member presidency: Serb, Bosniak and Croatian (people must declare themselves as one of these three groups in order to run for office or vote). The way the government is structured, any ethnic group can block the workings of another group, often simply by not showing up at the legislature. Given all of these and many other problems, it is little surprise that Bosnia Herzegovina presently does not function as a unitary country and that intragroup tensions continue to run high.
Another View of the Dayton Accords