Ernest Leitz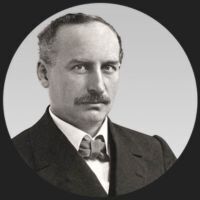 He was responsible for bringing to the world a high-quality compact camera that changed the face of 35mm photography. But after dogged research by a British rabbi it has emerged that Ernest Leitz II had a secret but possibly greater claim to fame - saving Jews from Nazi persecution in prewar Germany.

Days after Hitler's rise to power, Leitz, who manufactured the Leica camera, began taking on a string of young Jewish apprentices from the town of Wetzlar where his optics factory began producing Leicas in 1925. He purposely trained them so that he could transfer them to New York to work in the Leica showroom on Fifth Avenue or at distributors across the US and thus rescue them from the fate that was to befall many other Jews.

Others were able to escape punishment for being related to Jews by marriage, thanks to Leitz's intervention. The numbers he saved, about 50 sent to the US plus 23 others, are much smaller than those rescued by Sudeten German industrialist Oskar Schindler, to whom he is being compared. But the risks he took were arguably just as high.
Source: Guardian News and Media, United Kingdom; published article September 2, 2007.