Question for a Bird
Question: Who Are You?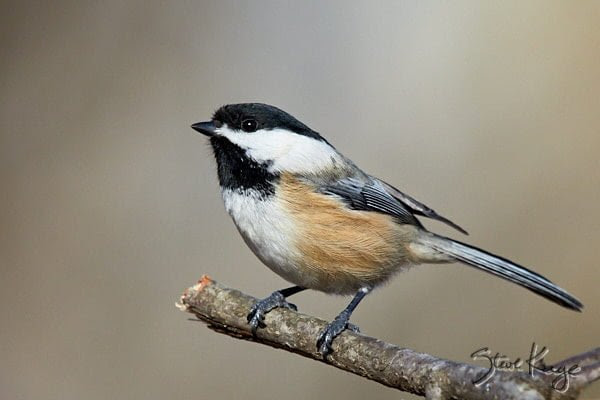 Black-capped Chickadee
When I saw this bird, a question came to mind.
So I asked, "Who are you?"
"I'm a bird."
"Is that all?"
"It's enough,"
"Really?"
"Sure. What else could I be?"
"What would you like to be?"
"Are you suggesting there's something better?"
I paused to form a diplomatic response.
And the bird continued, "Each of us was put here to be what we are."
"I agree."
"And being a bird comes with important responsibilities."
"Such as?"
"To serve Nature."
"How do you do that?"
"By living in a way that promotes an environmentally sustainable, socially just, and emotionally fulfilling future for all."
"Hey! That's the purpose I put on my web site."
"Then you too are a bird."
So now imagine: What might happen if everyone lived like this bird?
You'll find more here: Steve's Purpose