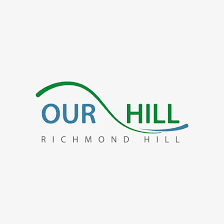 'Treating each other better': Richmond Hill commits to restoring compassion and rejecting hatred.
Richmond Hill becomes the first municipality to declare a 'compassionate community' in the  York Region. "Respect, honesty, integrity, and compassion."
This is what Raika Sheppard reminded Richmond Hill council said as she proposed an initiative to her council colleagues.
At the June 8, 2022 meeting, a majority of council members decided to adopt Sheppard's proposal regarding building a compassionate city, which makes Richmond Hill the first municipality to declare a "compassionate community" in York Region.
It means Richmond Hill affirms the Charter for Compassion, and its commitment to restoring compassion and encouraging diversity and cultivating an informed empathy of others. Meanwhile, the city is committed to rejecting any practice that breeds hatred, violence, intolerance and disdain.
The adoption of this initiative came just months before the end of this council term, which has been marked by unruly behaviors among council members and often prolonged and chaotic meetings.
"There is so much more that we can do. I think by declaring us a compassionate city is the first step in us treating each other better as colleagues and treating the staff better and working toward the greater good of Richmond Hill residents," Sheppard said to her council colleagues.
Describing the compassionate community initiative "a breath of fresh air," Mayor West said it was "synergistic" with the character community initiative. "Compassion to me is the baseline and foundation of so many things that follow from it," the mayor said, noting other things get built on top of this foundation such as the city's diversity, equity and inclusivity strategy.
Written by Sheila Wang, June 9, 2022
Source: Adapted from Richmond Hill.com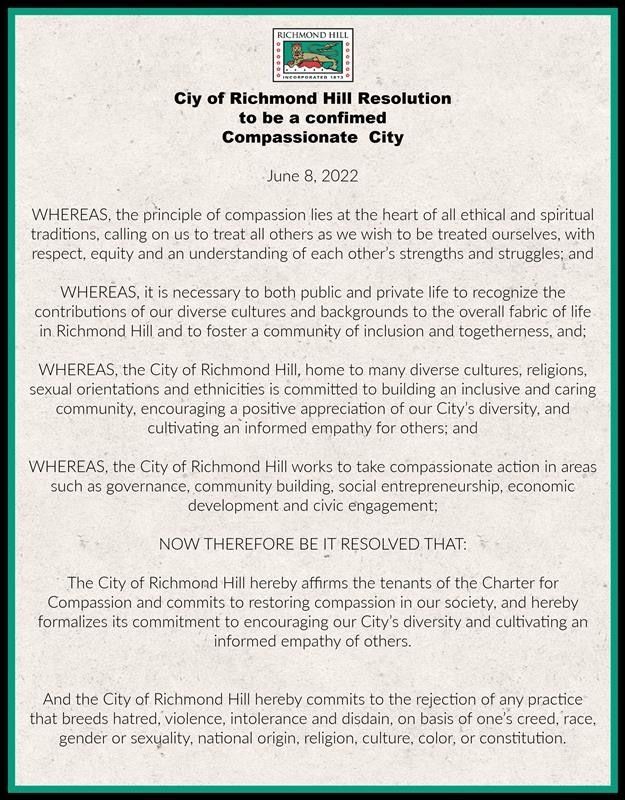 ---