The exemplar grassroots global healthcare programs listed below demonstrate the impact that community-driven initiatives can have on improving healthcare access, health outcomes, and community empowerment. They emphasize the importance of local engagement, capacity-building, and sustainable approaches to address healthcare disparities in resource-limited settings.
Barefoot College (India): Barefoot College is a grassroots organization in India that focuses on empowering rural communities through education and healthcare initiatives. They train local women, known as "Barefoot Health Workers," to provide basic healthcare services, including preventive care, maternal and child health, and treatment of common illnesses. The program aims to address healthcare disparities in remote areas and promote community resilience.
 
Partners In Health (PIH, Haiti and other countries): Partners In Health is a global healthcare organization that delivers comprehensive healthcare services to underserved populations. They work in collaboration with local communities, training and employing community health workers, building healthcare infrastructure, and providing essential medical care, including treatment for infectious diseases like HIV/AIDS, tuberculosis, and Ebola. PIH operates in various countries, including Haiti, Rwanda, Malawi, and Peru.
 
Tiyatien Health (Liberia): Tiyatien Health is a grassroots organization in Liberia that focuses on providing healthcare services to communities affected by the civil war and the Ebola epidemic. They use a community-based approach, training local health workers, providing primary care services, and implementing programs for mental health, sexual and reproductive health, and maternal and child health.
 
Floating Doctors (Panama and other countries): Floating Doctors is a volunteer-based organization that delivers healthcare services to remote communities in Panama and other countries. They operate from a mobile clinic, reaching isolated areas where healthcare access is limited. Their services include primary care, dental care, health education, and preventive measures to improve community health.
 
Amref Health Africa (Sub-Saharan Africa): Amref Health Africa is a leading African-based grassroots health organization that focuses on improving health outcomes in sub-Saharan Africa. They implement various community health programs, including training community health workers, strengthening healthcare systems, providing access to clean water and sanitation, and addressing key health issues such as HIV/AIDS, malaria, and maternal and child health.
 
Mayan Health Initiative (Guatemala): Mayan Health Initiative is a grassroots organization that works in rural indigenous communities in Guatemala. They provide comprehensive healthcare services, including primary care, maternal and child health, dental care, and surgeries. They also offer health education and training programs, emphasizing community empowerment and sustainability.
 
Seva Foundation (Various Countries): Seva Foundation is a global health organization that focuses on preventing and treating blindness and visual impairments in underserved communities. They work with local partners to provide eye care services, including surgeries, vision screenings, and access to eyeglasses. Seva Foundation operates in several countries, including Nepal, India, Ethiopia, and Cambodia.
 
Village Health Works: Deogratias Niyizonkiza, a Burundian humanitarian, founded Village Health Works (VHW) in Burundi in 2006. VHW is a nonprofit organization that aims to provide comprehensive healthcare, education, and sustainable development solutions to the rural community of Kigutu in Burundi. Here are some key aspects of the significance of Village Health Works: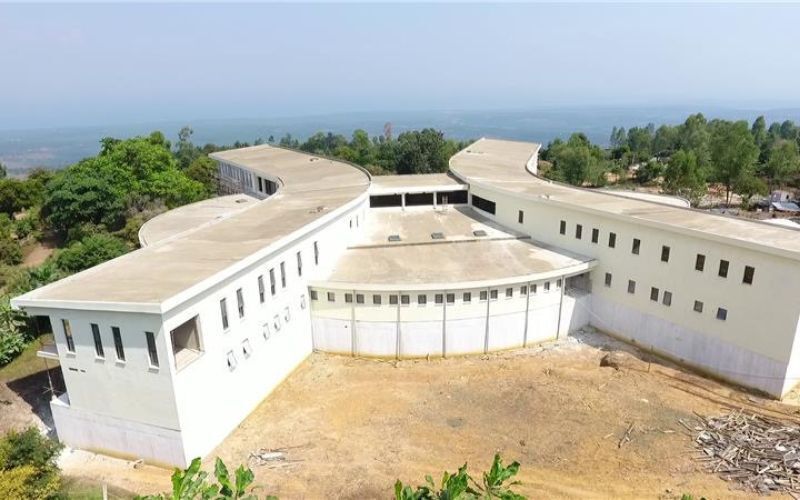 Access to Healthcare: VHW plays a critical role in addressing the healthcare needs of the underserved population in Burundi. The organization operates a health clinic that offers primary healthcare services, including medical consultations, preventive care, vaccinations, maternity care, and treatment for common diseases. VHW also focuses on addressing the high prevalence of HIV/AIDS and tuberculosis in the region.
 
Integrated Approach: Village Health Works takes an integrated approach to healthcare by recognizing the interconnections between health, education, and socioeconomic well-being. Alongside healthcare services, VHW provides education programs, nutrition support, women's empowerment initiatives, and community-based economic development projects. This holistic approach aims to address the underlying social determinants of health and promote long-term sustainable development.
 
Community Engagement and Empowerment: VHW actively involves the local community in its programs, recognizing the importance of community engagement and ownership. The organization employs and trains community health workers, empowering them to be agents of change within their communities. VHW also encourages community participation in decision-making processes, ensuring that interventions are culturally appropriate and responsive to the community's needs.
 
Infrastructure Development: VHW has made significant investments in infrastructure to support its healthcare and education programs. This includes the construction of a health clinic, a pharmacy, a laboratory, classrooms, a library, and other essential facilities. These infrastructure developments not only improve access to healthcare and education but also contribute to the overall development and sustainability of the community.
 
Advocacy and Policy Influence: Village Health Works advocates for improved healthcare policies and increased investment in the healthcare sector in Burundi. Through its work, VHW has been able to influence local and national policy discussions and contribute to broader efforts to strengthen healthcare systems in the country. The organization also collaborates with government authorities, international partners, and other stakeholders to address health disparities and improve healthcare outcomes.
 
Recognition and Impact: Village Health Works has received recognition for its innovative approach and impact. It has been acknowledged globally for its efforts in community-based healthcare, including being named a "CNN Hero" and receiving support from various foundations and organizations. VHW's work has had a positive impact on the health and well-being of the community it serves, contributing to improved healthcare outcomes, increased access to education, and enhanced livelihoods.
---