Join us for the Charter for Compassion Banquet
At The Parliament of World Religions August 16, 2023 McCormick Convention Center Chicago, IL
Reserve your seat at a Banquet Table now as registration will close on August 11, at 5 pm Pacific Time.
Visit the Charter for Compassion Parliament Track page!



Special Guests
Greg Fischer, former Mayor of Louisville, KY, USA and past honoree
Jennifer Nadel, co-founder, Compassion in Politics
Marianne Williamson, author, spiritual leader, political candidate







Invocation and Musical Artists
Invocation and Musical Artists Interfaith Amigos, Susan Salidor and Pato Banton and Antoinette Rootsdawah Hall




Check this page weekly and learn about the recipients of the Karen Armstrong Humanitarian Awards in 2023
Ron Nirenberg, Mayor of San Antonio, TX, USA and Founder of CompassionateUSA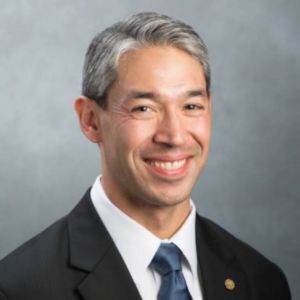 During our Compassion Banquet we will present our Charter for Compassion Humanitarian Awards the following exceptional individuals:
Mayor Ron Nirenberg, of San Antonio, TX. First elected in 2017, Mayor Nirenberg was re-elected to a third term on May 1, 2021. Through his personal experiences, Mayor Nirenberg developed a core commitment to civic participation and the universal values of liberty, justice, and equal opportunity for every person.
At the U.S. Conference of Mayors 91st Winter Meeting in Washington on January 18, 2023, San Antonio Mayor Ron Nirenberg, Chair of the Conference's Mayors and Business Leaders Center for Compassionate and Equitable Cities, announced that the development of a six-part campaign designed to promote compassion and community healing was underway in his city and would be released for no-cost distribution to all cities at the U.S. Conference of Mayors 91st Annual Meeting in Columbus, Ohio, June 2-5.
In the Columbus meeting on June 4, Mayor Nirenberg launched the campaign, Compassionate USA, as "an earnest and honest remedy to political polarization, civil discord, racialized violence, and the far-reaching impacts of a global pandemic." He described it as "a learning journey designed to teach self-compassion and community well-being that honors our common humanity and affirms the beauty of our differences," and as an effort "to help people develop foundational skill-sets, a shared vocabulary, and a common practice to ultimately decrease violence and trauma and increase individual and collective healing."
Developed by the City of San Antonio, the Alamo Colleges District, and the San Antonio Peace Center, the Compassionate USA campaign includes a video series to introduce learners to key concepts about compassion, a free micro-course to deepen understanding, and a toolkit that provides resources to help create a compassionate community. Detailed information on these components and on formally partnering with the campaign is now available at Compassionate USA.
 
CompassionateUSA
CompassionateUSA is a learning journey to compassion and community well-being that honors our common humanity and the beauty of our differences.
www.compassionateUSA.com
---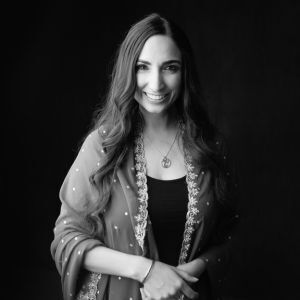 Valarie Kaur, a renowned civil rights leader, lawyer, award-winning filmmaker, educator, innovator, and best-selling author of SEE NO STRANGER.   
She leads the Revolutionary Love Project to reclaim love as a force for justice. Valarie burst into American consciousness in the wake of the 2016 election when her Watch Night Service address went viral with 40 million views worldwide. Her question "Is this the darkness of the tomb – or the darkness of the womb?" reframed the political moment and became a mantra for people fighting for change. 
Twenty years ago, when Valarie was a college student, a family friend was murdered in a hate crime a few days after 9/11. He was a turbaned Sikh man she called "Uncle," killed by a man who called himself a patriot. Across the U.S., people of color were beaten, chased, shot, and stabbed in thousands of hate incidents that were barely reported in the media. Valarie took her camera and began a journey across America to tell her community's story and fight for racial justice. That journey continues today.
Valarie has won policy change on multiple fronts – hate crimes, racial profiling, immigration detention, solitary confinement, Internet freedom, and more. She founded Groundswell Movement, Faithful Internet, and the Yale Visual Law Project to inspire and equip advocates at the intersection of spirituality, storytelling, and justice. Valarie has been a regular TV commentator on MSNBC and contributor to CNN, NPR, PBS, the Hill, Huffington Post, and the Washington Post. Valarie earned degrees at Stanford University, Harvard Divinity School, and Yale Law School. 
Valarie's vision of "Revolutionary Love" is deeply rooted in her Sikh faith. She grew up on the farmlands of California, where her family has lived as Punjabi Sikh farmers for more than a century. As a child, whenever she felt lost, her grandfather would give her Sikh wisdom through song and point to the path of the sant-sipahi, sage-warrior. The sage loves; the warrior fights — it's a path of revolutionary love.
---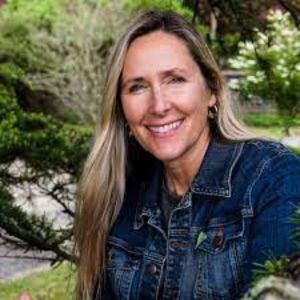 Scarlett Lewis whose son Jesse Lewis was murdered in the Sandy Hook school shooting and having founded the Jesse Lewis Choose Love foundation, she challenges us: 
"My challenge to you is this: Be mindful of practicing your courage to choose love — every day, in every interaction and in every situation," Lewis said. "Remember, you have a choice. In every decision, we are either choosing love or fear."
Scarlett Lewis is a super-survivor and one of the United States' most high-profile architects of change. She founded the Choose Love Movement after her son, Jesse, was murdered during the Sandy Hook Elementary School tragedy in December 2012. It is one of the worst mass shootings in U.S. history. At six years old, Jesse, alongside 19 of his first-grade classmates and six educators, died. Yet law enforcement says Jesse used his final moments to heroically save nine of his friends.
Shortly after his death, Scarlett decided to be part of the solution to the issues that we're seeing in our society today—and that also caused the tragedy. She created the Choose Love Movement and became an advocate for character development and social and emotional learning (SEL), which teaches children how to manage their emotions, feel connected, and have healthy relationships. The resulting life skills program she developed, the "Choose Love Formula"  has been taught to more than 2 million kids and adults. This inter-generational educational program is taught in all 50 US states and in more than 100 countries.
Before his death, Jesse left a message on their kitchen chalkboard, "Norturting Helinn Love" (Nurturing, Healing Love). When Scarlett learned that these words are included in the definition of "compassion" across all cultures, she realized that love, connection, and belonging are universal wants and needs that connect all of humanity.
---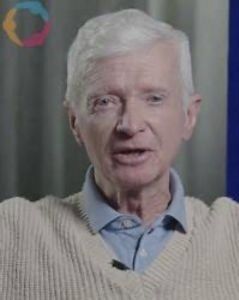 Charles Barker MD, MPH, Th.M., was founder of Compassionate Dallas/Fort Worth, a non-profit organization that promotes the Charter for Compassion, the value of compassion and compassionate action in the Dallas/Fort Worth metroplex with the Golden Rule as its core operating principle. 
He chaired the Compassionate Dallas Fort Worth Board of Trustees, a board that reflects all twelve sectors of the international Charter and encourages and coordinates the compassionate cities campaign as well as partnerships in the DFW area. 
On the International Charter for Compassion Board of Trustees, he was chair and on the Governance Committee. Locally, he sat on the leadership steering committee of the Richardson Interfaith Alliance with membership over 130. His background and experiences were in the field of medicine, with emphasis in preventive medicine and biomedical ethics. He facilitated medical school ethics sessions at University of Texas Southwestern Medical Center, emphasizing the importance of compassion education and training of all healthcare providers. 
He was in private medical practice for fifteen years in southern Georgia, USA from 1975 to 1990. He served twenty years in Navy Medicine, served as Executive Officer of Naval Hospital Roosevelt Roads, Puerto Rico.