Photo by NOAA on Unsplash
Co-Leads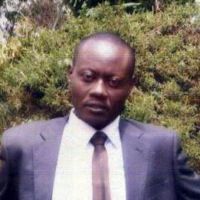 Alexander Gwanvalla is our volunteer supporting SDG #12: Responsible Consumption and Production. He is from Cameroon and is the National Coordinator of the Citizens Climate Lobby, a position in which he presides over the general assembly and all executive meetings and has responsibility for overseeing the good management of the association. Alexander is also president of Community Green Engagement. A former teacher of geography and computers and an experienced HIV counselor, Alexander obtained a certificate in Climate Change from the University of Melbourne in Australia in 2005 and a certificate in Minor Geography from the University of Bamenda in Cameroon in 2009. Previously, he obtained a Higher National Diploma in Computer Studies from the Tele Business Computer school and both an Advanced Level Certificate as well as an Ordinary Certificate in the General Certificate of Education Examination at Government High School in Mbengwi, Cameroon.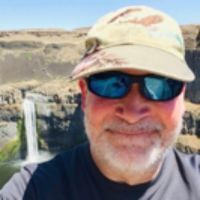 Steven Kramer is an interfaith minister, a poet, and a budding artist , who encounters the Divine in all of nature, of which we are part. The forest is his cathedral and the seashore his heavenly choir. His background of having a B.S. in Biology gives him an appreciation of the intricately complex miracles we are. He has been blessed to learn from Indigenous spiritual teachers whom have been willing to share their wisdom these past 30 years. He retired from 30+ years of hospice nursing in February of 2021. He has since been involved in the Charter for Compassion. Becoming involved in the Environment Sector is part of his ministry. Mother Earth has given so much to him.  He is trying to return the favor as he continue his journey. Most of all, he feels he is very much a work in progress.
Special Projects Volunteers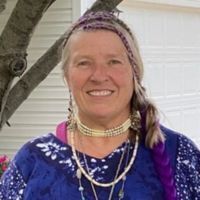 Kate Trnka's love for the environment and all living beings has led her to serve the Charter's Environment Sector since 2017.
Kate Trnka is a writer, educator, officiant, and a small business owner. She is the founder of The Sacred Earth Institute, an eco-spiritual and educational organization whose mission is to connect people to the core of their being through the grace and power of the natural world. Kate is a published author and enjoys facilitating mindfully reconnecting with nature workshops and looks forward to hosting them at Yawe - a retreat center in Wisconsin where people can come and "just be". Kate is the originator of Heal The Waters – a ceremony held annually on May 1st which recognizes, honors and blesses the source of life for ALL.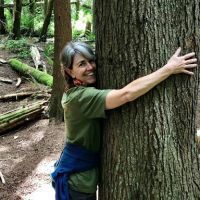 Dr. Jennifer J. Wilhoit is a spiritual ecologist, published author, and the founder of TEALarbor stories. She compassionately supports people's creative and healing processes by drawing from nature's wisdom. Jennifer is widely published on a variety of subjects including creative, nature-based approaches to creativity and healing; hospice and grief/loss issues; nature-derived arts and crafts; and peacemaking in high-conflict contexts. Dr. Wilhoit presents her inner/outer landscape research to international audiences, offers retreats and trainings, consults, teaches, and works individually with clients. She is an active member of the global compassion, interfaith, and gratitude movements, including volunteering at the Charter for Compassion, serving with the United Nation's World Interfaith Harmony Weeks, presenting her work at the 2015 Parliament of the World's Religions, and writing blogs for A Network for Grateful Living. Jennifer has served for the past twenty-one years as a hospice volunteer, sacred vigiler, and bereavement coach and has created and implemented innovative end-of-life programs including The Letters Project.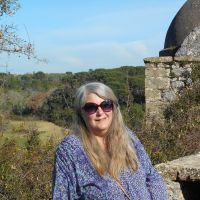 Paula Swenson is our volunteer supporting SDG #15: Life on Land. She creates art and workshops focusing on compassion for the environment and creativity as a channel for global communication and understanding of the interdependence of all living things. Nature is a constant inspiration, brought up amongst forests, fields, lakes and streams, she learned to love and protect the wild places and creatures as she learned to walk, talk and draw. Her artwork creates bridges connecting people back to the natural world.
Curiosity and exploration are the keys to a more creative world. Part of Paula's mission is to revive slumbering creativity in others and promote more creative thinking for creative solutions to our climate crisis and our societal dysfunction.
For nearly 2 decades Paula worked as an Artist-in-Residence with the National Endowment for the Arts, the Washington State Arts Commission and the King County Arts Commission, working with diverse populations in schools, prisons, Veterans Administration Hospitals and community-based programs. For the last 20 years Paula has traveled, taught, and created in 9 countries learning from and about other cultures. Her current home is in the forested hills of North Central Portugal.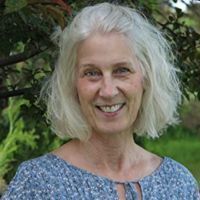 Nancy Zick is our volunteer supporting SDG #6: Clean Water and Sanitation. She is a nature and spiritual enthusiast who finds deep connection with the peace and love available to all through the natural world. She engages in a holistic approach to healing, believing we can learn and heal through the gifts of nature. She discovered the creative outlet of writing helped deepen her spiritual life. Through her daily practice of meditation and journaling (mostly while engulfed in nature) she discovered the blessed gift of healing and is passionate about sharing her discovery with her clients, students and followers.
Nancy recently published her first book, Connecting with Nature. Through personal stories and reflections, meditations, aromatherapy, and gentle recommendations, she provides a guide to healing from the inside out.
Nancy currently is a small business owner, Reiki Master and yoga instructor. Her passion for the environment and the trajectory our planet is on, led her to become a volunteer for the Environment Sector of the Charter for Compassion. She is currently co-organizing the Heal the Waters event.
---