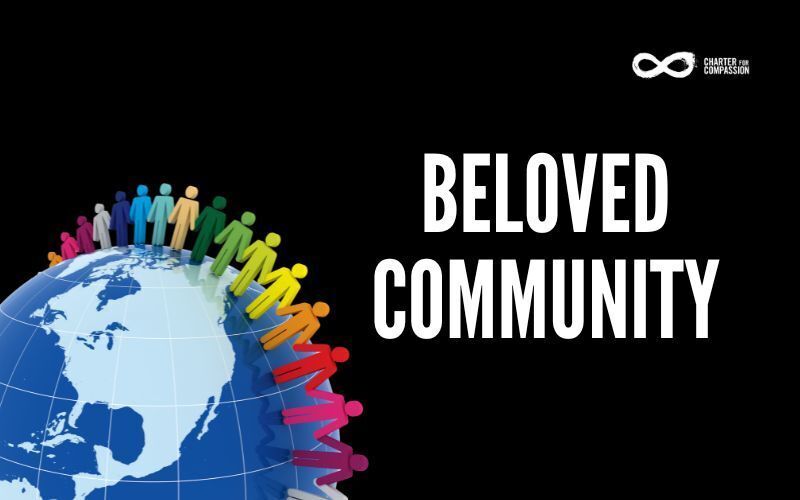 "I remember the big white house on Steiner Street, and my little sister Dagmar, and my big brother Nels, and Papa. But most of all, I remember Mama."
These were the opening lines from the play, later an early 1950s television series, I Remember Mama, the story of an immigrant Norwegian family living in San Francisco in 1910.
The story is told through the eyes of daughter Katrin. The show opened by having viewers looking through the pages of the family album and remembering. Life happened in the Hansen kitchen—every aspect of life that is experienced by every family—love, misunderstandings, quarrels, agreements, and disagreements. It was the Hansen kitchen that was the "heart-hearth" of the family—it was their beloved community.
However, the idea of a Beloved Community has a global and historical girth. It can be as simple as the common space like that found in the Hansen kitchen, a place of solitude such as a house of worship, or a space where people come together to celebrate and honor one another.
Nonetheless, when we talk about Beloved Community, we can speak of a physical space found in our homes and cities around the world, but more importantly, Beloved Community is a philosophy and a moral framework by which we act in the world. Beloved Community is a concept and commitment to change our thinking about taking responsibility for ourselves, others, and the earth. The stronger that commitment is, the bonds of the community become more cherished, more beloved.
During the past several years the Charter for Compassion has participated in the 40 Days of Peace celebrating the extraordinary grassroots, national and global challenges that Martin Luther King Jr. has challenged us to follow. At the heart of our commemoration is Dr. King's belief in Beloved Community. He implored us to create beloved communities in our homes, just as the Hansons did, and anywhere that we gather. Creating a beloved community is our personal declaration to bring about, as King said, "…a qualitative change in our souls as well as a qualitative change in our lives." This change cannot begin without realizing the power of love. It also means, as King so often pointed out, that we believe in the power of redemption.
Join us for our 40+ days of celebrating and participating in events that help bring about change in our hearts, opening our hearts and extending our hands to each other to forge a new way of being.
Make yourself visible to others who wish to co-create a new future. A few months ago, we launched our Map of Co-Creators. We know that there are millions of people in the world who are prepared to engage with others to co-create the world that our hearts desire. And there is a great need for everybody's engagement.
Few of us are, however, visible to each other. We may be members of thousands of different global or local networks, isolated - within our organizations, and even more often the case between organizations. And many are alone with a heartfelt desire to somehow contribute. If you find yourself thinking, "Am I the only one?" Show yourself, and become visible to others.
Join us in creating our Beloved Charter for Compassion's Beloved Community.
with warm regards,
Marilyn Turkovich