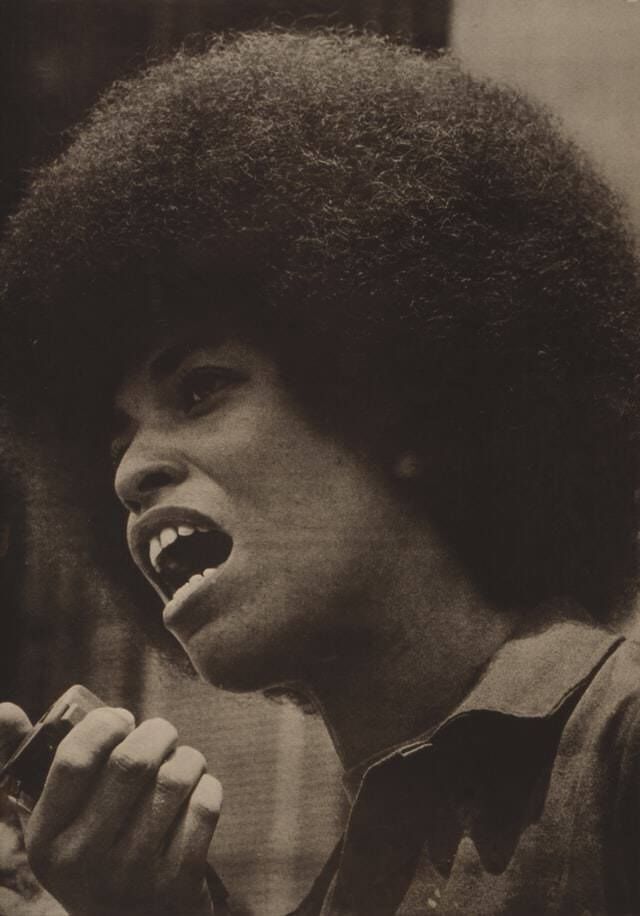 Photo by Library of Congress on Unsplash
Date: January 23rd (listen any day or time)
Source: Spotify List
The Charter for Compassion has compiled three different Playlists which are now available on Spotify in honor of the commemoration of Dr. Martin King's 40 Days of Peace. The first of these is, The Black Experience. In this playlist are songs that span a century of living the reality of the Black Experience.
As Louis Armstrong told us "Music is life itself." It calls to our emotions, confirms our experiences and prompts us to new heights of hope. The collection of songs in The Black Experience playlist are briefly described below. They reflect deep-seated beliefs, the shame of a nation and the complexities involved in attempting to understand our common humanity.
Ella's Song (Sweet Honey in the Rock)
"Ella's Song" descends from the words of civil rights activist Ella Baker, which were turned into an a cappella piece written by Dr. Bernice Johnson Reagon and performed by the ensemble Sweet Honey in the Rock. 
Young, Gifted and Black (Aretha Franklin)
A dying Lorraine Hansberry coined the phrase "young, gifted and black." Lorraine Hansberry is the iconic playwright and activist whose 1959 play, A Raisin in the Sun is widely considered to be one of the greatest works of 20th century American literature.
Strange Fruit (Billie Holiday)
One of Billie Holiday's most iconic songs is "Strange Fruit," a haunting protest against the inhumanity of racism. Many people know that the man who wrote the song was inspired by a photograph of a lynching.
Mississippi Goddam (Nina Simone)
The song captures Simone's response to the racially motivated murders of Emmett Till and Medgar Evers in Mississippi, and the 16th Street Baptist Church bombing in Birmingham, Alabama, killing four black children.
Now! (Lena Horne)
The song builds both lyrically and sonically up to a distinct repetitive hook that insists that we have waited too long to address the inequalities and injustices that black people face daily. Sonically, the dynamic voice of Lena Horne allows you to be riled up with every octave she rises as she repeats the chant-like phrase, "Now is the time. Now is the time. The time is now!" (submitted by Jonathan Granoff)
Martin Luther King (I Have a Dream)
The main themes in Dr. Martin Luther King's "I Have a Dream" speech include freedom for Black Americans, peaceful protest, and hope for the future. Freedom for Black Americans: Despite the promises of the Declaration of Independence, Black Americans are continually denied freedom.
Solidarity Forever (Peter Singer, Si Kahn, Jane Sapp)
Peter Seeger was an American folk singer and social activist. Si Kahn is an American singer-songwriter, activist, and founder and former executive director of Grassroots Leadership. Jane Sapp is a nationally admired cultural worker, musician, educator, and activist whose approach to social transformation is rooted in African American musical traditions. Together they sing Solidarity Forever, an anthem for workers of the world.
How I Got Over (Aretha Franklin)
Even when the songs were about hard times, the lyrics and tone of gospel almost always suggested transcendence, getting through and getting over. The music conveyed a sense of hope and ultimate triumph. For some, this musical triumph was about the hope offered by the church and by the possibility of going to heaven.
Will the Circle Be Unbroken (Staple Singers)
"Will the Circle Be Unbroken" is an anthem of hope and perseverance, a message that life -- and music -- continues in the face of adversity, and even after death. It connects generations of country musicians and fans, linking the genre's community today to its long-gone heroes.
People Get Ready (The Impressions)
"People Get Ready" is a song about boarding a train for the Christian afterlife without ever actually mentioning the names God or Jesus, and feels like a song that wasn't intentionally crafted, but was composed during a period of inspiration.
Say It Loud--I'm Black and I'm Proud (James Brown)
"This was the real thing, a wake-up call, a rallying cry, a statement of pride." Released in August 1968, "Say It Loud (I'm Black and I'm Proud)" became an anthem of the civil-rights movement.  It was written by James Brown.
Glory (Common and John Legend)
This motivational anthem was recorded by John Legend and Common for the American historical drama film Selma. The movie recounts the three 1965 Selma to Montgomery voting rights marches that lead to President Lyndon Johnson signing the Voting Rights Act of 1965.
Alabama (John Coltrane)
It is widely believed that Coltrane conceived of and performed the composition in response to the 16th Street Baptist Church bombing on September 15, 1963—an attack by the Ku Klux Klan in Birmingham, Alabama, that killed four African-American girls: Addie Mae Collins (14), Cynthia Wesley (14), Carole Robertson (14).
Sister Rosa (Neville Brothers)
While Rosa Parks is not an official day, there are many who honor her on her birth date (Feb. 4) or December 1 - the day where Parks took her stand on racial injustice by refusing to move from her seat on the bus in Montgomery, Alabama, in 1955. The Neville Brothers honored her in 1989 with the single Sister Rosa off their Yellow Moon album.
What's Goin' On (Marvin Gaye)
What's Going On is from a concept album by the same name. Most of its songs segueing into the next and has been categorized as a song cycle. The narrative established by the songs is told from the point of view of a Vietnam veteran returning to his home country to witness hatred, suffering, and injustice. Gaye's introspective lyrics explore themes of drug abuse, poverty, and the Vietnam War. 
Fight the Power (Public Enemy)
"Fight the Power" is a song by American hip hop group Public Enemy, released as a single in the summer of 1989 on Motown Records. ... "Fight the Power" incorporates various samples and allusions to African-American culture, including civil rights exhortations, black church services, and the music of James Brown.
Talking 'Bout Revolution
Tracy Chapman took center-stage in the soundscape of global pop in the late 80's when she unveiled her eponymous debut album, a multimillion-selling sensation, that faced issues of racism and violence against women head-on. The 24-year-old, a student at Tufts University at the time, would shoot to fame amongst the likes of global icons Bruce Springsteen and Peter Gabriel, as she questioned the failings of American with power and authority in her first record.
Eyes on the Prize (Mavis Staples)
"Keep Your Eyes on the Prize" is a folk song that became influential during the American Civil Rights Movement of the 1950s and 1960s. It is based on the traditional song, "Gospel Plow," also known as "Hold On," "Keep Your Hand on the Plow," and various permutations thereof. Mavis Staples is an American rhythm and blues and gospel singer, actress, and civil rights activist. 
Wake Up Everyone (John Legend, Roots, Common and Melania Fiona)
John Legend and The Roots revive the spirit of Harold Melvin & the Blue Notes' 1975 classic "Wake Up Everybody" with some help from Common and Melanie Fiona. "'Wake Up Everybody' has four verses—the first one is a general statement, the second is about education, third is about health care, and the fourth is about making a better environment. No editing needed.
Get Up, Stand Up (Bob Marley and the Wailers)
"Get Up, Stand Up" is a song written by Bob Marley and Peter Tosh. It originally appeared on The Wailers' 1973 album Burnin'.
---