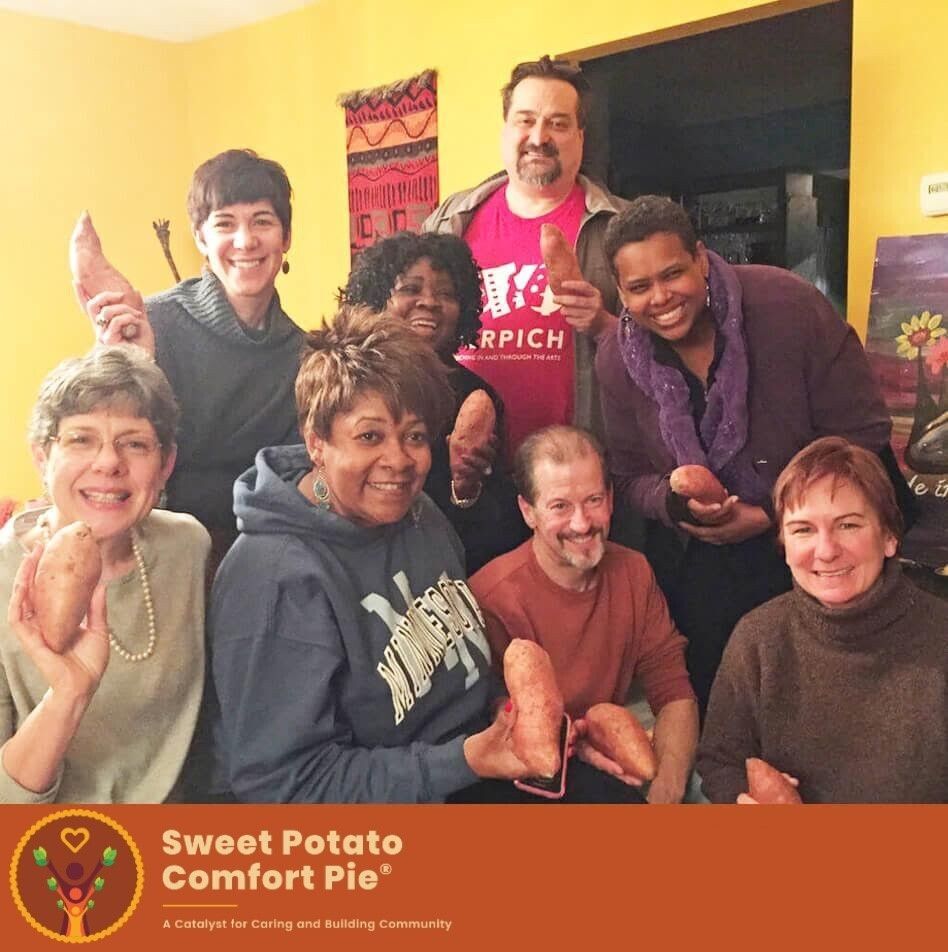 Ipomoea batatas. Ayame. The yam. This humble ingredient became a staple of the enslaved West Africans who worked the plantations in the Southern United States. Finding its way into pies initially served to plantation owners, it became a Black American foodway–a cultural signpost of Black identity–and in the hands of Rose McGee, founder of the Sweet Potato Comfort Pie organization of Golden Valley, Minnesota, a catalyst for social justice.
Taking inspiration from Mary McLeod Bethune, who sold sweet potato pies from her bicycle to raise funds to educate Black girls, and whose success led to the creation of Bethune-Cookman University in Dayton, Florida, McGee not only makes and sells pies, but also organizes events, partners with other social justice organizations, and compassionately reaches out to communities and organizations who are suffering.
According to their mission statement, Sweet Potato Comfort Pie works "to advance racial justice and equity, heal damage caused by race-based trauma and elevate marginalized voices and experiences." They do this in three ways: through pie sales; through a variety of activities, including story circles, workshops, and speakers; and by "building multi-cultural alliances/relationships and youth/elder mentorships."
This is abundantly evident from their website, where you will find such events as the Rose Service Scholars Cohort: a mentorship program for BIPOC youth and elders to nurture service-oriented leaders; virtual healing tea circles; photo exhibits; Juneteenth activities; and bake-offs. In addition, they have partnered with other organizations in outreach after the murder of George Floyd in Minneapolis, after the deadly Pittsburgh synagogue attack, after the Charleston, South Carolina AME church attack, and after the Mogadishu, Somalia attack. Rose McGee's Sweet Potato Comfort Pie truly puts mission in action by working to heal and elevate marginalized groups through cross-cultural community.
To learn more about Rose McGee and how Sweet Potato Comfort Pie uses foodways as a catalyst for social justice action, visit Sweet Potato Comfort Pie
---