Dr. Starita Boyce Ansari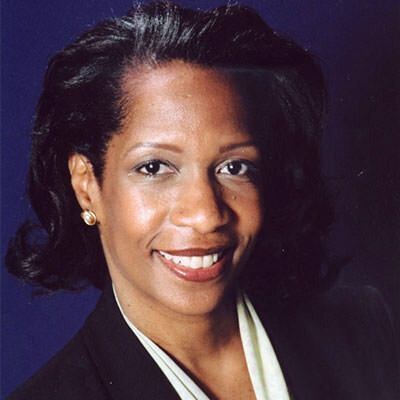 In 2021, The Lilly Family School of Philanthropy IUPUI bestowed its highest global honor to Dr. M. Starita Boyce-Ansari for her years of service to the Black community.  December 2020, Dr. M. Starita Boyce-Ansari founded The New 3Rs, Inc.  The New 3Rs is an online education program teaching Asian, Black, Latinx, and White families of 6th-10th graders the contributions Black people have given the world, Critical Race Theory and Responsive Philanthropy. The New 3Rs has been recognized by Philanthropy Together, NASDAQ Entrepreneur, Resilia's Dr. Martin Luther King Day of Recognition, and other organizations. The New 3Rs students are the youngest racial justice philanthropists donating their time, talent, and treasures to Black Lives in Africa, Caribbean and USA.
Dr.  Boyce Ansari is a scholar in the study of the economics of discrimination and education inequity.  Her expertise are program design and evaluation, responsive philanthropy, strategic planning, and social justice, (equity, access, and participation). Dr. Boyce Ansari has led a range of institutions through periods of growth and revitalization, culminating in organizational advancement, responsive philanthropy, innovative education programs and financial stability.  Starita's most noted accomplishments were at Cheyney University, the American Bible Society and NYC Mission Society.  During her tenure as Vice President of Institutional Advancement at Cheyney University, Dr. Boyce Ansari secured $41.2 million in capital support and was recognized by the governor for her public private partnerships.  At American Bible Society, Dr. Boyce Ansari created a national literacy program for incarcerated youth, designed 90 books and secured, to date, American Bible Society's largest transformative gift ($2.5 million). The literacy program continues to be a leading national education equity program at American Bible Society.  As Deputy Executive Director of NYC Mission Society, Starita designed and managed a city-wide STEM afterschool program and summer camp for Black and Latinx children. The AmeriCorp violence prevention program she developed was ranked 10th in the nation.  She was raised seeing Asians, Blacks, LatinX, Whites, Buddhists, Christians, Muslims, Jews, and Hindus at her dining room table working towards racial justice for Blacks in the USA. Those inclusive values earned Dr. Boyce Ansari international recognition as one of the top ten Black Women Philanthropists.
---
Next page: Dr. Rozan Anwar