Lynne Twist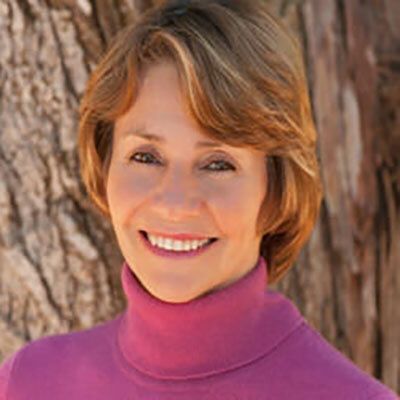 For more than 40 years, Lynne Twist has been a recognized global visionary committed to alleviating poverty and hunger and supporting social justice and environmental sustainability.
From working with Mother Teresa in Calcutta to the refugee camps in Ethiopia and the threatened rainforests of the Amazon, Lynne's on-the-ground work has brought her a deep understanding of the social tapestry of the world and the historical landscape of the times we are living in.
A sought-after speaker, Lynne travels the world giving keynote presentations and workshops for conferences including: United Nations Beijing Women's Conference, Nobel Women's Conference on Sexual Violence, State of the World Forum Conference, Alliance for a New Humanity Conference with Deepak Chopra, Synthesis Dialogues with His Holiness the Dalai Lama and the Governor's Conference on California Women, among others.
In addition, she has co-presented and shared the stage with some of today's most influential thought leaders including: Angeles Arrien, Marianne Williamson, His Holiness the Dalai Lama, F.W. de Klerk, Stephen Covey, Riane Eisler, Deepak Chopra, Barbara Marx Hubbard, Jane Goodall, Jean Houston, Roshi Joan Halifax and Archbishop Desmond Tutu.
A teacher by training, Lynne's desire to contribute to others moved beyond the classroom and onto the world stage when she became the chief fundraising officer for The Hunger Project, raising over 200 million dollars in the course of her tenure.
In 1996, Lynne and her husband, Bill, co-founded The Pachamama Alliance — a social profit (nonprofit) organization whose mission is to empower indigenous people of the Amazon rainforest to preserve their lands and culture and, using insights gained from that work, to educate and inspire individuals everywhere to bring forth a thriving, just and sustainable world.
Lynne's work as a global citizen encompasses membership in a prestigious group of social profit (nonprofit) boards including the Fetzer Institute and The Institute of Noetic Sciences and Bioneers.
Lynne also serves as an advisory board member for the California Institute of Integral Studies, Global Youth Action Network, The International Museum of Women and The Center for Partnership Studies, among others. She is a member in good standing of the Association of Fundraising Professionals, The Social Venture Network and The National Society of Fundraising Executives.
As a result of her work as a global citizen, Lynne has been featured in over 10 films including: "The Shift" (Michael Goorjian, 2010), "Crude Impact" (James Jandak Wood, 2006) and "Women of Wisdom and Power" (Lili Fournier, 2000) and "Money & Life (Katie Teague).
In addition, she has been interviewed by dozens of media including The Huffington Post, "Mehmet Oz Radio," Oprah and Friends Radio, NPR, The Chicago Tribune, The San Francisco Chronicle and PBS.
---
Go Back: Kevin Tuerff                            Next page: Magdalena Whoolery