Rabbi Awraham Soetendorp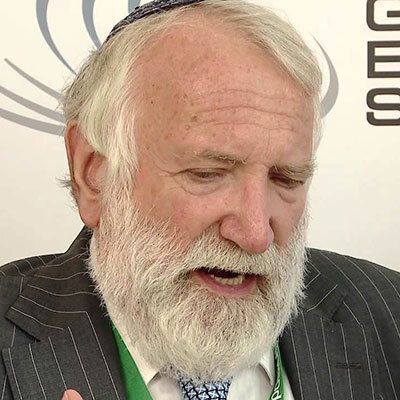 Rabbi Awraham Soetendorp is an award-winning human rights advocate, lecturer, writer, environmental activist and champion of civil society worldwide who is active in a wide variety of progressive, humanitarian, and interfaith organizations and initiatives.
Born in 1943 in Amsterdam, the Netherlands, Rabbi Soetendorp was saved from the Nazis by a righteous couple and survived as a "hidden child." He went on to receive his ordination from Leo Baeck College of London in 1967 and was instrumental in the reestablishment of Jewish communities in the Netherlands.
Rabbi Soetendorp was extremely active in the movement to free Soviet Jewry, serving as the Dutch chair of the Solidarity Committee for Jews in the Soviet Union and was a member of the World Council for Soviet Jewry. He is the rabbi emeritus of congregation Beth Jehuda in The Hague and former president of the European region of the World Union for Progressive Judaism.
Rabbi Soetendorp is a founding member of Green Cross International and founder and chair of the Day of Respect Foundation, as well as the Hope for Children Fund which promotes universal education for children. He serves as an Earth Charter commissioner and a Millennium Development Ambassador. Rabbi Soetendorp is a founding member of the Islam and the West dialogue group, formerly C100, of the World Economic Forum.
Among others, he has received the Peacebuilders Award from The Alliance for International Conflict Prevention and Resolution in 2005, the "Peace Through Dialogue" Interfaith Gold Medallion from the International Council of Christian and Jews in 2007, and most recently the James Parks Morton Interfaith Award from the Interfaith Center of New York, early in 2008. In 1994, he was honored by Queen Beatrix of the Netherlands with the Royal Distinction as an Officer of the House of Orange.
---
Go Back: Anil Sachdev                            Next page: Peter Storey