Allison Renee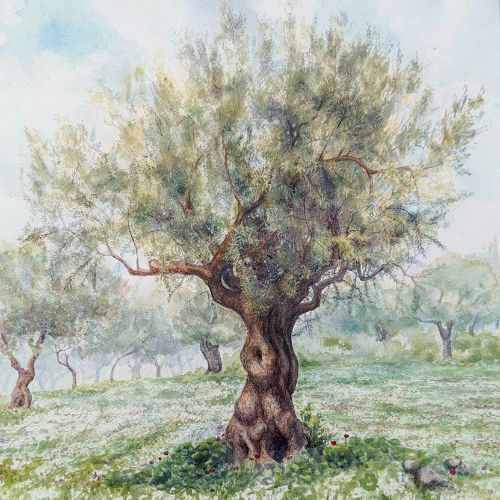 I live in Athens Greece where I work as a creative community care specialist. My work involves fostering safe creative spaces for displaced teens in Athens.
I retreat to nature for peace and refreshment, it is a retreat I especially love to share with my community. Together we go on hikes in the forests bordering Athens and occasionally we venture further into the Greek countryside. 
When I am present in nature, I find myself drawn to the light and color that dances in the shadows, especially in the trees, evoking grace and hope. When I return to the city that beauty lingers with me, and when I can find the moment to sit, be still, and express it through paint, the process brings me back into the presence of peace.
Go Back: Paula Swenson                                                                           Next page: Andrea Previtali