Darshita Gillies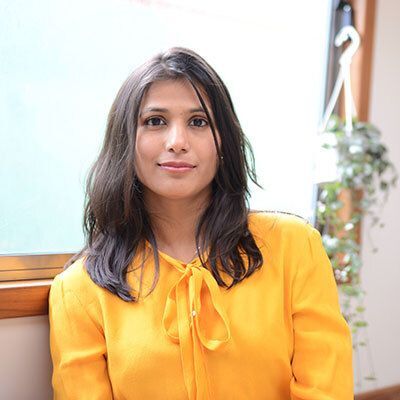 Darshita Gilles is a chartered accountant, professional executive coach and entrepreneur who specializes inleveraging the power of emerging technologies through integrated commercial applications to address the complex business and societal challenges in a sustainable and strategic way. She is currently a Director at Blu Dot Advisory, working closely with the UN, religious institutions, governments, multinational corporations, non-profits, fellow impact investors and family offices.
Darshita's vast experience spans several areas of business, including finance and strategy, leadership development, planetary sustainability and technology.She also advises government bodies and corporations on blockchain strategy and other emerging technologies.Darshita has been nominated for Inspiring Fifty UK 2018, a list of the UK's top inspiring women leaders in tech. She currently holds the following advisory and honorary roles:
➖Advisory Board: NEDonBoard
➖Founder Member: OXBC Oxford Blockchain Foundation 
➖Board Director: Charter for Compassion
➖Board Director: Foundation for Smoke Free World
➖Board Trustee: Philanthropy Impact
➖Core Team: Global Sustainability Network
Darshita earnedaMasterof Commerce degree from the University of Mumbai, a Bachelor of Commerce degree from Narsee Monjee College of Commerce, and studied finance technology and blockchain strategy at Saïd Business School, University of Oxford.
---
Go Back: Cynthia Figge                            Next page: Roshi Joan Halifax