Will Poole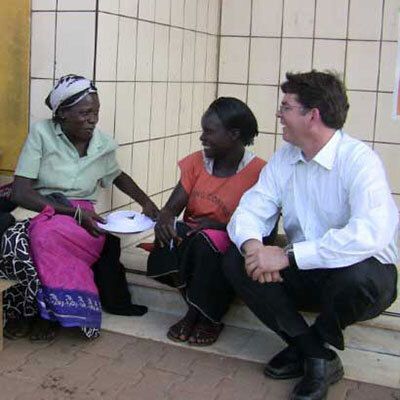 Will is a Social Technologist and angel investor, and is co-founder and Managing Partner of Unitus Seed Fund. He also serves as Chairman of NComputing Inc, an award-winning desktop virtualization startup that by 2013 had shipped over 4 million units, 20% of which are deployed in rural India supporting up to 10 million students per week. He co-chairs Pengala Learning and Volt Boats, is a lead partner at Social Venture Partners Seattle focused on social entrepreneurism, and serves on three non-profit boards.
Will was previously corporate vice president of the Unlimited Potential Group at Microsoft Corp., co-leading the company's efforts to create new business models and technologies to help close the digital divide and help bring social and economic opportunity to the "next billion". Before UPG, Will ran the Windows® Client business and was responsible for the software used in more than 750 million PCs around the world, delivering about 30 percent of corporate revenues. Before leading Windows, Will headed up the Windows New Media Platforms Division, digital rights management initiatives, and other efforts in digital media.
Will joined Microsoft in 1996 with the acquisition of eShop Inc., an internet e-commerce pioneer which he co-founded in 1991 and where he served as president and chief operating officer. Before that, he spent five years in senior marketing and engineering management roles at Sun Microsystems Inc., focusing on advanced desktop environments and PC compatibility. He founded two startups, one while finishing his degree program, at the dawn of the PC era. Will received a degree in Computer Science from Brown University in 1983.
Professional Summary
Portfolio manager, strategy consultant, and philanthropist. Managing Partner at Unitus Seed Fund. Investment committee member, The W Fund.
Education technology and strategy advisor to Brown University, Western Governors University; Trustee of Bainbridge Graduate Institute.
Chairman of NComputing, Volt Boats and HUB Seattle; co-chair of Pengala/Vidyanext.
12 years at Microsoft, 8 as an executive officer, leading areas ranging from digital media to the Windows desktop to co-founding the Unlimited Potential initiative. Shipped multiple releases of Windows Media Player/Server; DRM technologies; Media Center and Starter editions of Windows ; and FlexGo and subscription computing (Redmond WA)
5 years as co-founder and COO of eShop, a multi-media e-commerce pioneer. Shipped national online shopping service; licensed internationally; acquired by Microsoft in 1996. (SF Bay Area)
5 years developing and marketing workstations at Sun Microsystems. Shipped Sun386, Virtual PC. (Boston MA)
3 years running early stage startups at the dawn of the PC industry (Providence RI)
Angel and Venture Investments
The Hub Seattle: building the world we want to live in, from downtown Seattle
NComputing: leader in ultra-low-cost desktop virtualization
Pengala: self-paced student's learning platform, focused on the Indian market
Volt Boats: hybrid human/electric boating company
Boopsie: disruptively-affordable enterprise-class mobile applications
KlearKase: lifeproof™ solutions for mobile computing
Onvia -- IPO in 2001
Storability -- acquired by StorageTek in 2002.
Mobliss -- acquired by Index Corp. in 2004
AllRecipies.com -- acquired by Readers Digest in 2006
For-Profit Impact Investments and Board Roles
Nonprofit Board and Advisory Roles
---
Go Back: Amy Novogratz                            Next page: Jon Ramer